Until the end of this month, take advantage of our 2020 special offers! Don't miss out, good quality glasses of selected models at very low prices!
Carrera brand frame + Monofocal anti-reflective lenses: 160 €
Frame (own brand) + Monofocal anti-reflective lenses: 120 €
Frame (own brand) + Progressive anti-reflective lenses (multifocal): 200 €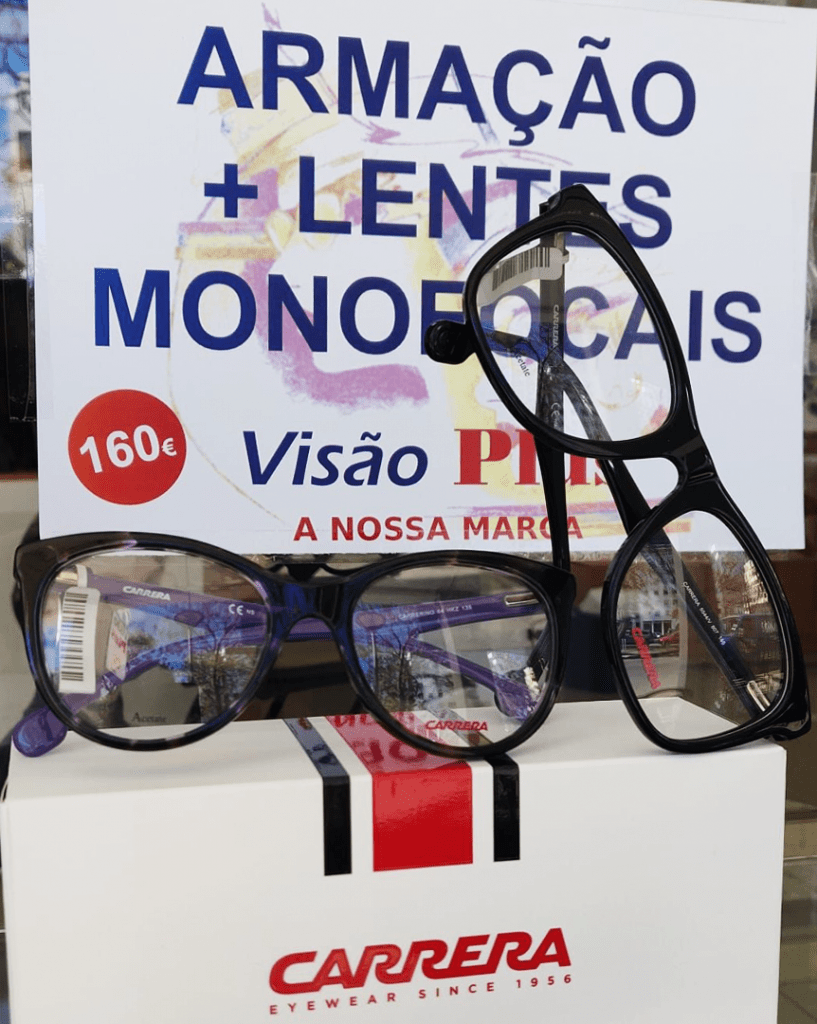 Buy your New Glasses Without Much Effort
In this time of crisis in which so many people were left without a job or with cut wages, we are forced to prioritize essential goods and make sacrifices on a daily basis, which sometimes may harm our health and well-being.
At Visão Plus we know that meeting your visual needs should be a priority, and that is why we have these alternatives to help you out.
We now have a credit line available, which will allow you to purchase your new glasses or special optical equipment in several installments and without much effort.
For more information contact us through our contact form or call the following telephone numbers: 289 301 786/ 289 302 106 or mobile: 917 822 568
Visit us at Av. Francisco Sá Carneiro in Quarteira, from Monday to Friday at the following times: 9:30 am – 1:00 pm and 3:00 pm – 7:00 pm and on Saturday: 10:00 am – 1:00 pm.
---
Share this article